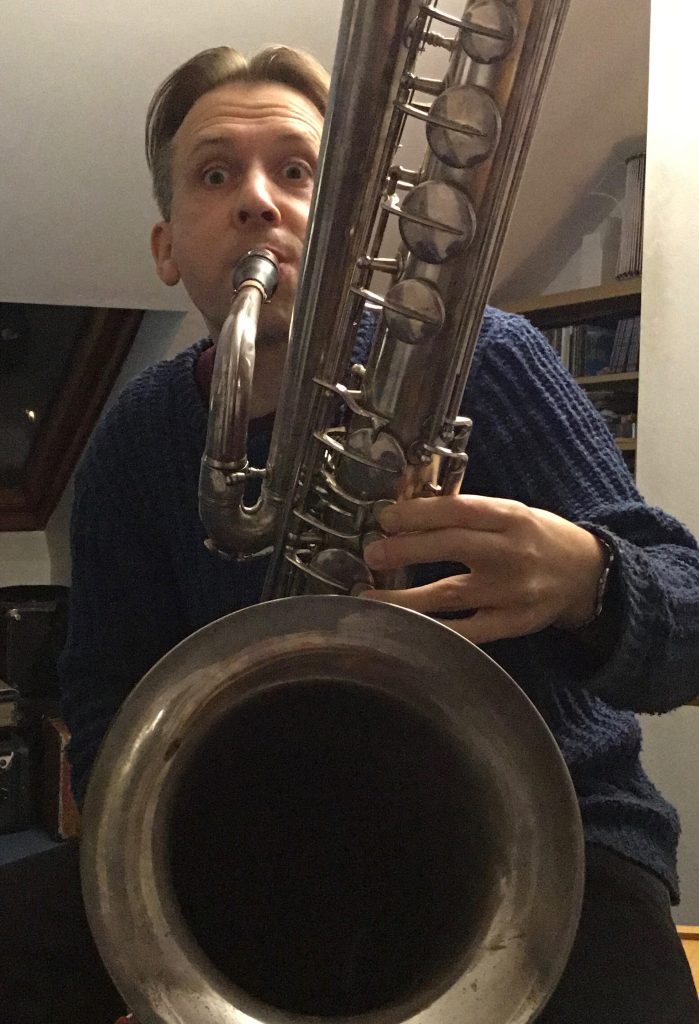 Pete has played in dozens of bands since the early 1990s, whether as bandleader, band member, session player or guest. Specialising in clarinets and low saxophones, he has recently acquired a bass sax which awaits its debut live performance.
A small selection of current and past bands are listed below.
---
Pete Newman Clarinet Project (as clarinettist, saxophonist, composer and producer, 2014) No live band yet, but who knows? See the Clarinet Project page for details of this acclaimed jazz/funk/world recording project.
---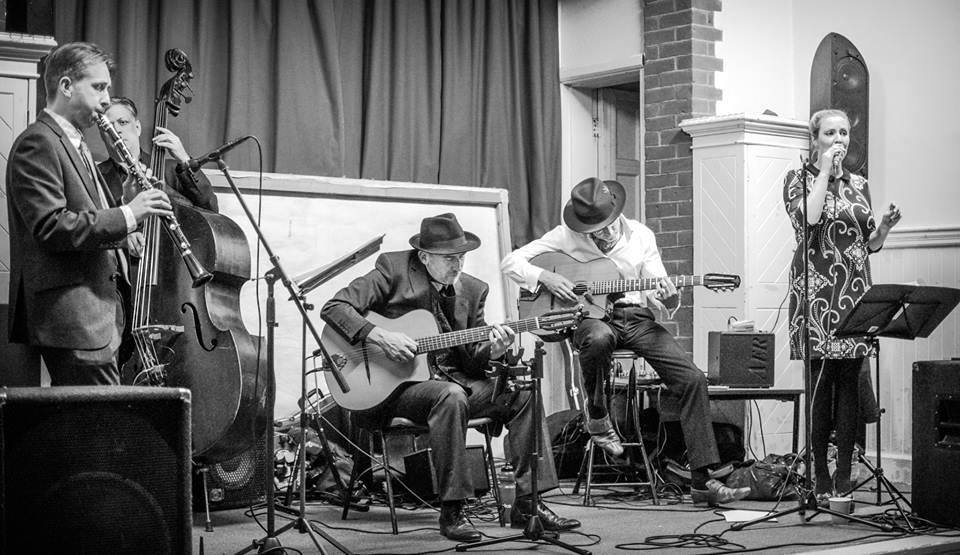 Django's Tiger (as clarinettist, 2013 – present) Gypsy jazz quartet (instrumental or with added vocals) playing anything from early Django Reinhardt standards to modern gypsy jazz repertoire. Particularly popular with swing dancers.
---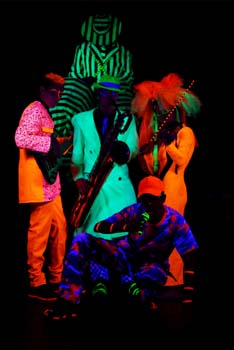 Horace X (clarinet/baritone sax 1997 – 2007) World/Dance fusion festival band with UV light show and costumerie. Touring across the UK, Europe and Canada including Montreal Jazz Festival, Winnipeg Folk Festival and Vancouver Folk Festival among many others.
"Many groups attempt this kind of fusion on the shaggy fringes of world beat. Few do it as seamlessly as Horace X… The band in performance looked like a writhing cartoon of radioactivity… Dynamic and utopian"
Robert Everet-Green, Canadian Globe and Mail (2004)
---
Fully Funktional (bandleader/composer, cl/ts/bar, 1992 – 2004) Original instrumental New Orleans-influenced jazz/funk/world 10-piece. Heavy on the horns.
---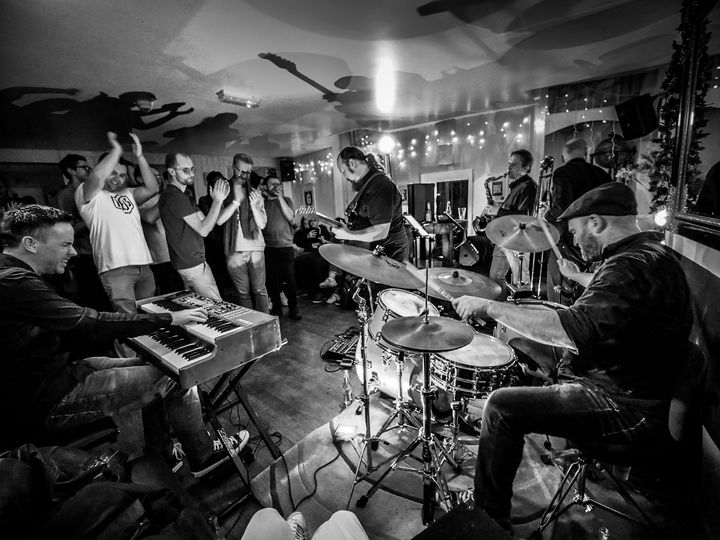 Gravy Train Trio (regular guest tenor sax, 2016 – present) High-energy original jazz/funk/soul organ trio with occasional guest horns. Oof!
---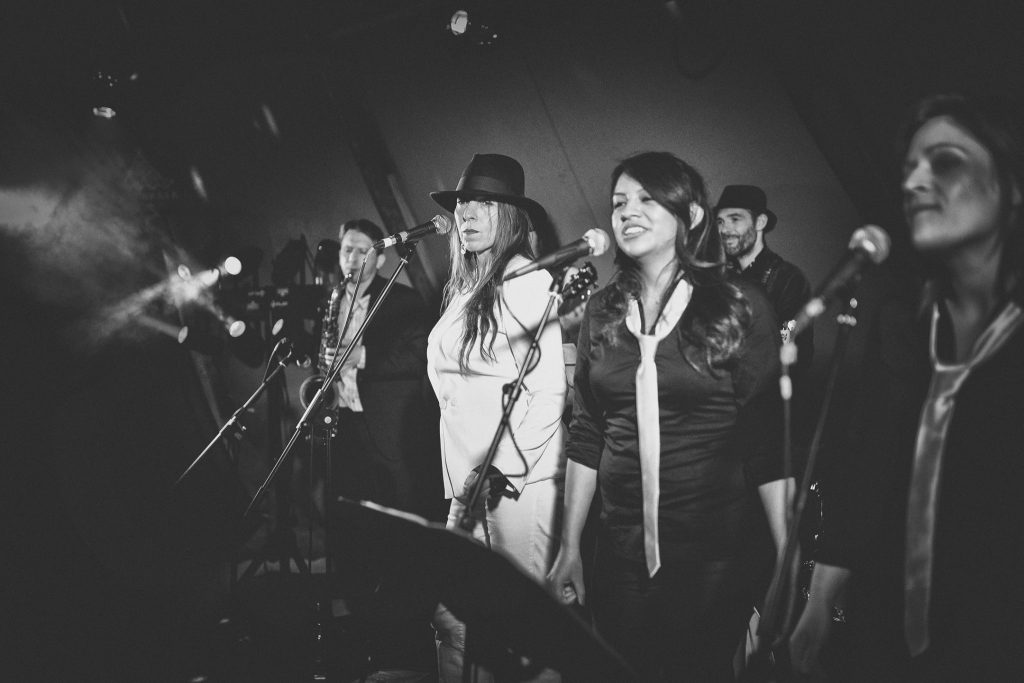 ---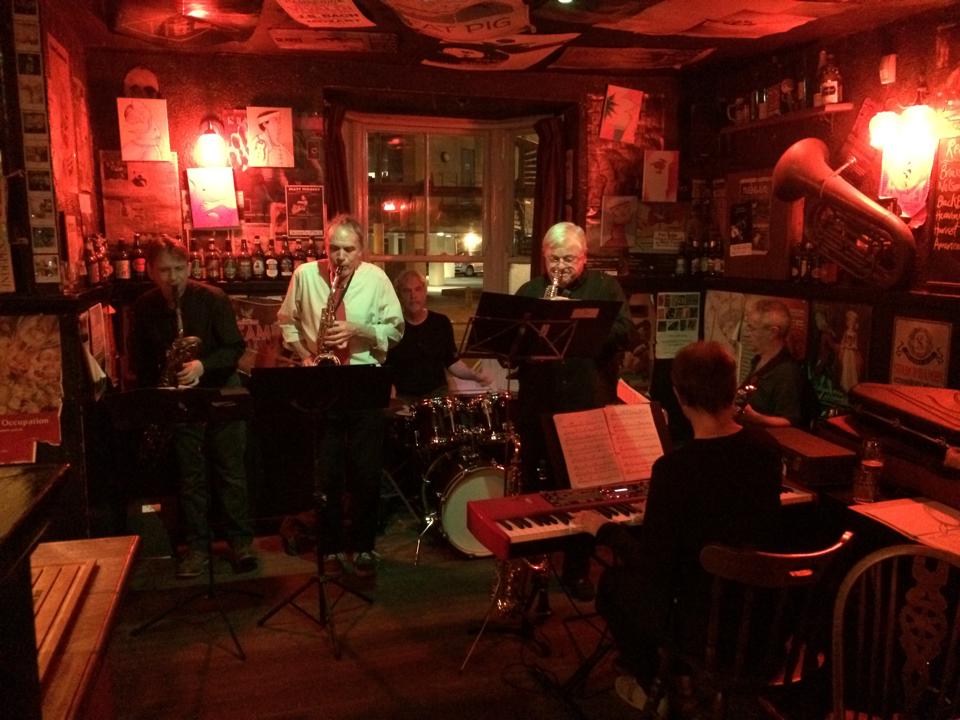 Mingusology/Minimingus (baritone sax, c.2014 – present) Martin Kemp's anarchic tribute to the music of Charles Mingus.
---
George Breakfast & the Cornflakes (clarinets/saxophones, late 90s – 00s) Multifarious singer-songwriter, specialising in drinking music and having a good time.